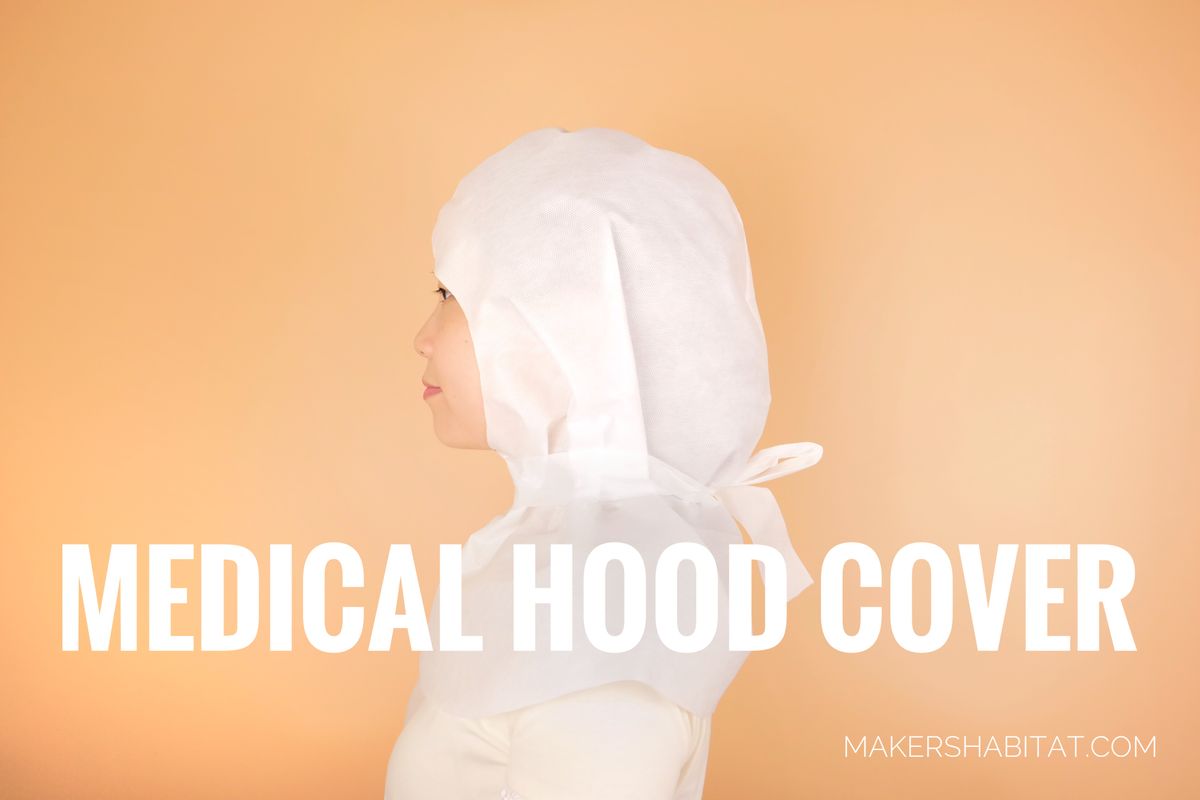 Thanks to social media, we got in touch with a doctor at a Covid-19 hospital and asked her what could we, home sewists, do for our medical frontliners. One of the items that they are facing a shortage in are disposable hood covers. We worked on the pattern and got the doctor's approval on our final prototype.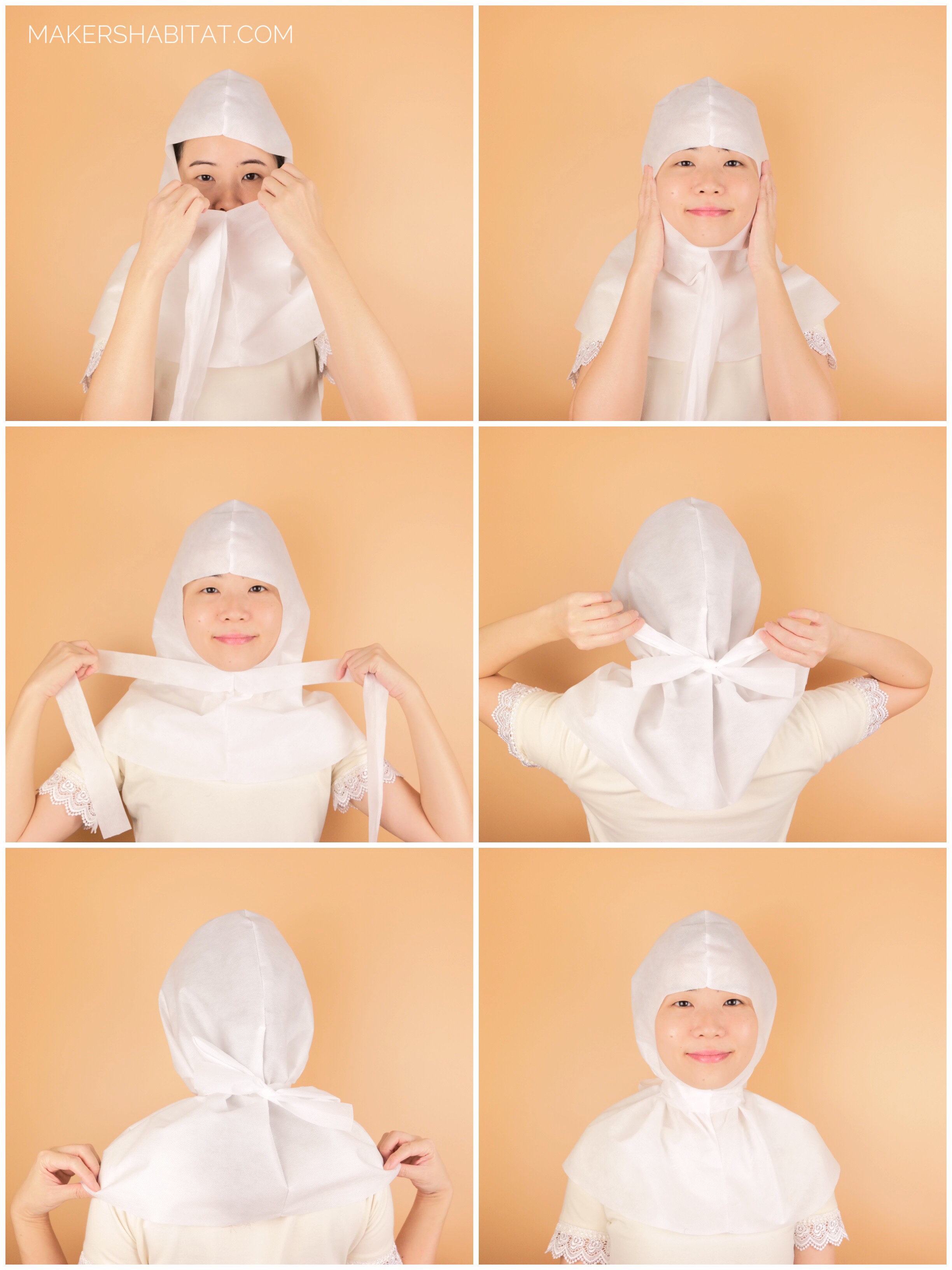 As with our fabric face masks with filter pocket tutorial, our goal is to make these items easy to sew so that you can make them real quick for the people who need them. This head covering takes only 2 rows of stitches to complete, yay!

If you'd like to sew some for your local hospital, as always, please check with them if there's a need for it before you make it.
Options for materials:
1. Medical-grade non-woven fabric
2. New disposable raincoats (thick ones, not the flimsy ones)
3. New garbage bags (thick ones, not the flimsy ones) -- we're using Sekoplas Heavy Duty / Sekoplas Environplus. You should be able to fit 2 sets of hood covers onto 1 M size garbage bag.

Note: At this point of writing, medical-grade non-woven fabrics are hard to come by for us here. We have gotten the doctor's approval on using disposable raincoats and thick garbage bags as they repel droplets/liquids.
A Note to our Sewists:
1. Please work in a clean workspace. Sanitize your cutting table and machine area before you begin.
2. Please do not make these if you're sick.
3. Please sew on your own at home. We're all about sewcial distancing!
Download the A4 pattern here

Don't have a printer? Learn to draft it here.
Printing Instructions
Paper size: A4
Orientation: Layout
Scale Document: 100% (or Do not scale / Actual Size) **
Pages to print: 6 pages

** To check if you're printing the right size, print the 1st page and measure the Test Square-- it should measure exactly 10cm x 10cm.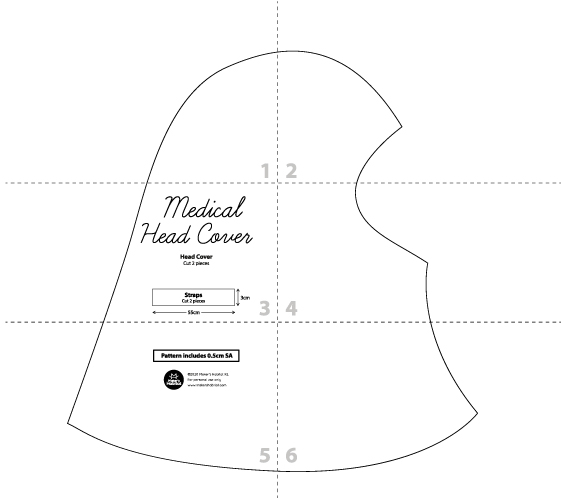 Let's get started!
1. Here are your pieces: 2 main pieces (let's call them A and B), and 2 straps.
Note: The straps do not have to be perfectly sized, as long as it can be tied to the back of the neck. We're aiming for quantity over perfection right now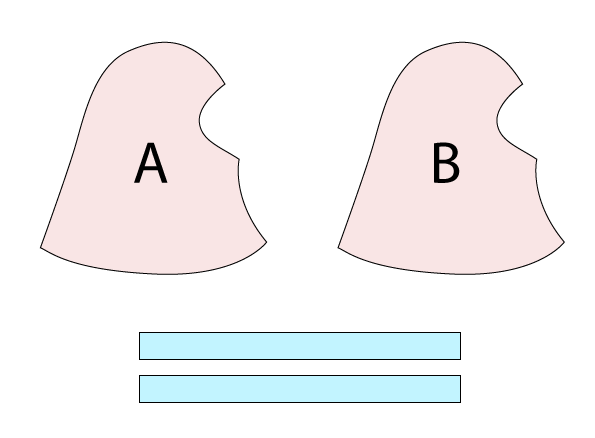 2. Stack both straps on top of A, below the small little valley.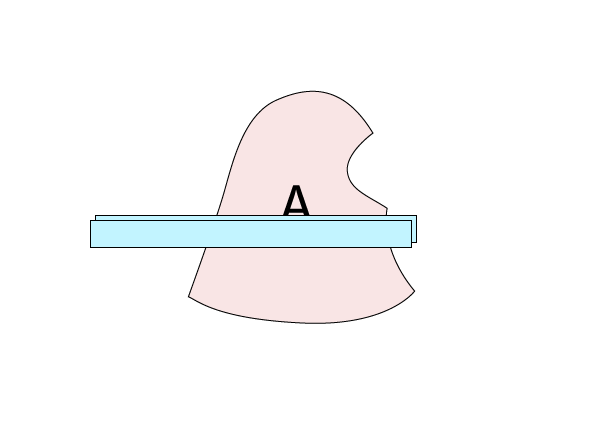 3. Stack B on top, lining it up with A. Just like making a sandwich.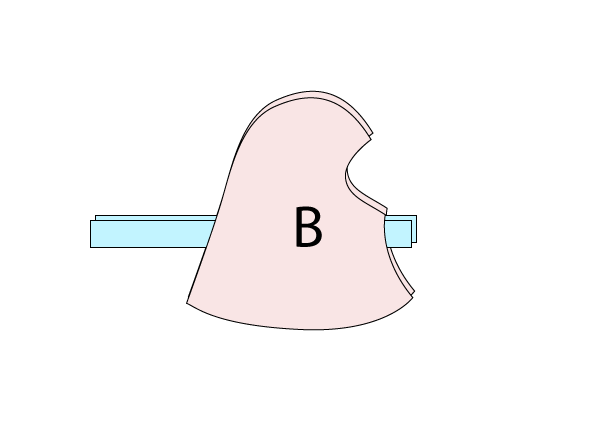 4. Fold the ends of the straps that are sticking out from the left side of B. Move them so that they stick out from the bottom of B instead.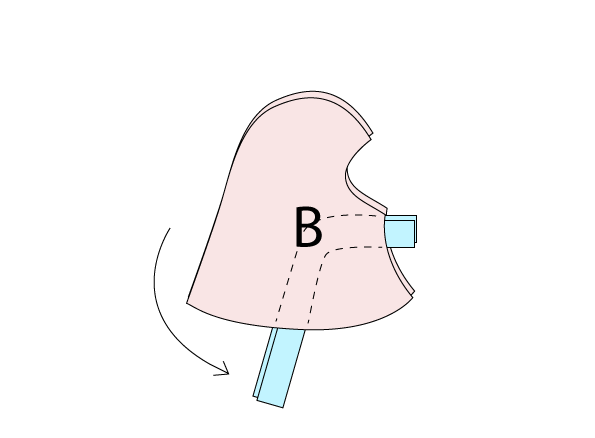 5. Sew the right side (marked in red below), with a seam allowance of 0.5cm. This will be your Center Front seam.

Note
Stitch length setting: 3.5mm's good. Nothing too short n stumpy, k. Remember to backstitch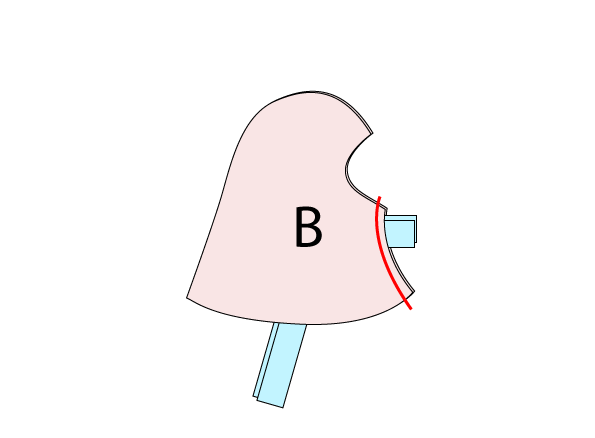 6. Sew the left side (marked in red below) in the same way. This will be your Center Back Seam.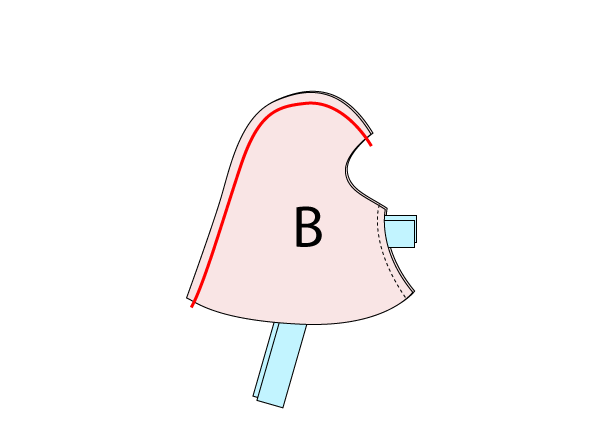 7. Amazing, you're done!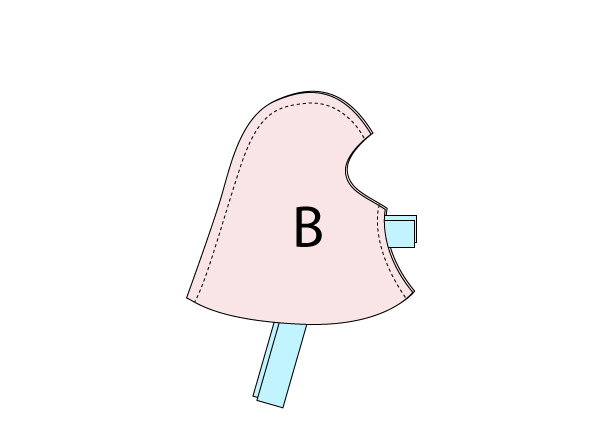 8. Now turn the whole thing inside out from the bottom. Here's how it's worn (see below): The straps tie to the back to keep the face opening snug. If the hood cover is too tight around the chin, simply make a small snip at the Center Front seam to allow for extra space.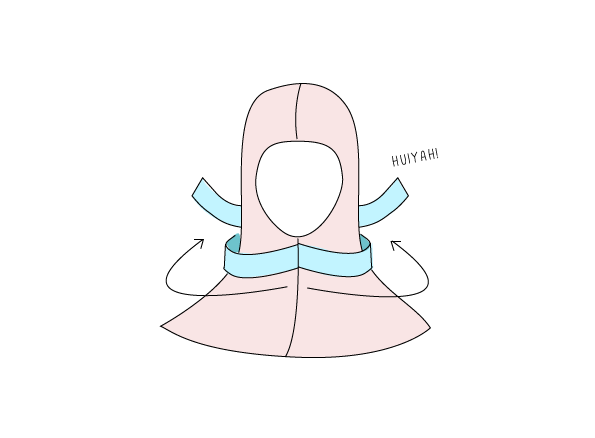 Thank you for sewing for our medical frontliners! And, in case you missed it:
Download the A4 pattern here

Don't have a printer? Learn to draft it here.