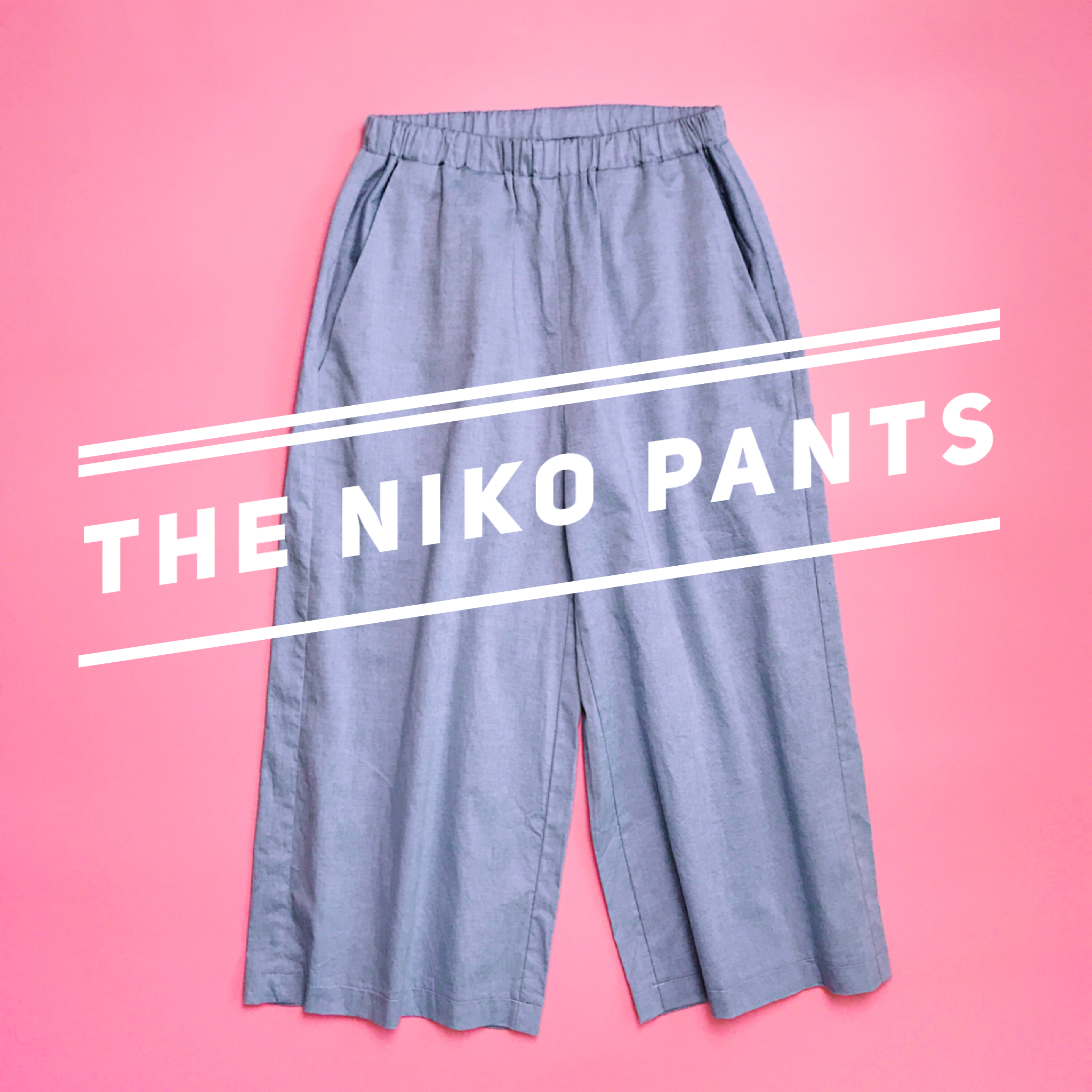 Workshop
Skill level: Intermediate
No. of Classes: 3 classes, 2.5 hours each
Date & Time:
Tuesday to Friday: 10am & 2pm
Saturdays: 10am & 3pm
View the full monthly calendar on our Class Calendar page*
*If the date and time does not suit you, do contact us for alternative times.
**Do contact us to check on availability before booking. Classes need to be booked at least 2 days before.
Students can choose to come at any date and time available above to complete the 3 classes
At check out, choose the date and time for the first class under "Pick Up"
Workshop size: 4 per class
Fee: RM395 (Members: RM375.25)
What's included: Choice of fabric, use of any of our tools and trims for your project a FREE cup of Nespresso coffee or T2 tea on us!
*If you're looking for an alternative time and date, do drop us a line at hello@makershabitat.com.
* Classes purchased are valid for 6 months from the date of purchase. *
About
Everyone needs a comfortable pair of pants that fits. This Niko Pants is a wide-legged pants with an elastic band. This workshop will teach you how to read and make modifications to a pattern that suits your size and comfort. You'll also learn how to sew on side pockets.
*For dressmaking, all fabric needs to be pre-washed to prevent shrinking after garment is made. Wash in a washing machine like how you would do your regular load. Hang dry, then iron.
*This workshop consists of 3 classes, 2.5 hours each. If students are unable to complete their project within the class hours, they can continue finishing their project on a sew by the hour basis of RM50/hour.
To Book
At check-out, select "Pickup" as the delivery method

Click "Pick up date and time"

Choose the date and time of the workshop

Visit our store 2 days before class to choose your fabric as it needs to be pre-washed before class*

Bring along your happy face and email confirmation for class
* Classes purchased are valid for 6 months from the date of purchase. *