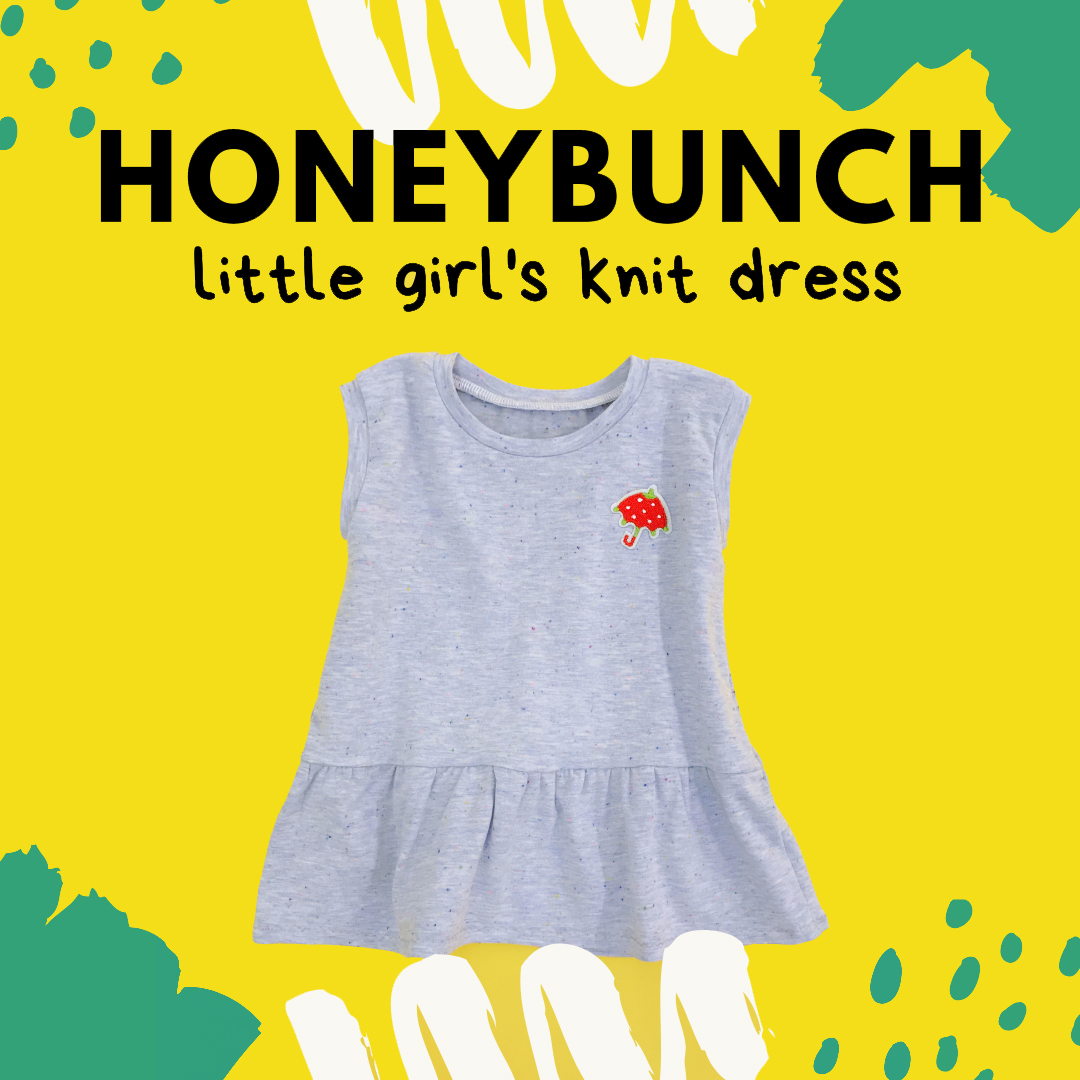 Honeybunch Dress (Kids Size)
Learn how to work with knit fabric in this cute little playful dress (for ages 2 - 8yo). Knit cotton, like T-shirt fabric, is super comfortable and stretchy. This workshop will teach you the easy way to sew with knits, the technique of sewing gathers and finishing necklines and armholes professionally. You'll learn how to read a pattern and transfer it onto fabric.
For garment classes, you'll need to pick up and pre-wash the fabric before the workshop.
All materials and tools are included in this workshop - just bring yourself :)
Level: Intermediate
Class duration: 4 hours (hours can be split to a few sessions)
Date & Time: Flexible according to your schedule. Adult classes are available during the times below. Do contact us to check on availability before booking. Classes need to be booked at least 2 days before.
Tues @ 9.30am / 10.30am
Thurs @ 9.30am / 10.30am
Saturday @ 9.30am / 11am / 1.30pm / 2.30pm / 3.30pm / 4.30pm
For alternate times, do contact us to inquire
Fee: RM290 (Members: RM275.50)
*Please read our full T&C before purchasing - https://www.makershabitat.com/legal/terms---conditions