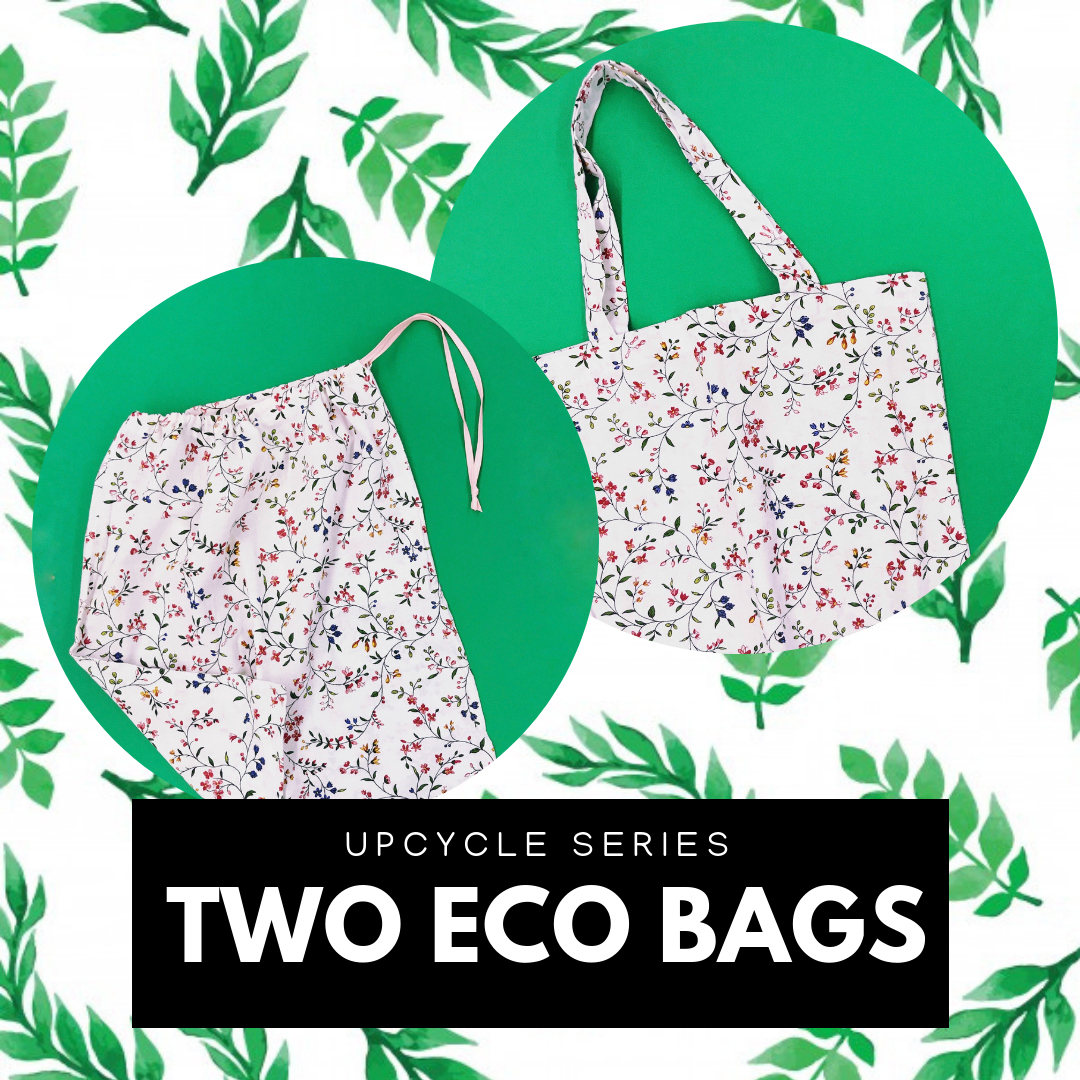 Upcycle Series - 2 Eco Bags
Workshop
Skill level: Newbie
Class duration: 6 hours
Date & Time:
Tuesdays to Fridays: 9.30am to 12.30pm, 1.30pm to 4.30pm
2nd & 4th Saturdays: 9.30am
1st & 3rd Saturdays: 1.30pm
View the full monthly calendar on our Class Calendar page*
Saturday slots are only for a 1.5 hour session. Therefore, class will be split into 2 sessions.
*If the date and time does not suit you, do contact us for alternative times.
**Do contact us to check on availability before booking. Classes need to be booked at least 2 days before.
Workshop size: 6 per class
Fee: RM300 for 2 projects (Member: RM285 for 2 projects)
What's included: Use of any of our tools and trims for your project. You'll need to bring an old bedsheet or pillow case that's made from cotton.
*If you're looking for an alternative time and date, do drop us a line at hello@makershabitat.com.
* Classes purchased are valid for 6 months from the date of purchase. *
* Cancellation or rescheduling must be made 24 hours in advance or the class will be forfeited. *
About
To Bring: 2pcs x Pillowcase
We all have an old pillowcase stored up somewhere, why not turn it into an eco bag you can use? You'll learn how to make 2 different bags (the tote bag and drawstring bag) while upcycling something old into something new!
This workshop is for Newbies. All you need to do is join our Machine Sewing 101 class to be ready for this workshop.
To Book
At check-out, select "Pickup" as the delivery method

Click "Pick up time and date"

Choose the time and date of the workshop

Bring along your happy face and email confirmation for class
* Cancellation or rescheduling must be made 24 hours in advance or the class will be forfeited. *