Following our medical head cover tutorial, today we have another easy PPE item that you can sew for your healthcare workers: a medical boot cover. This pattern will take about 5 minutes to make 1 piece, and is easy for beginner sewists to sew.

The traditional disposable boot cover pattern uses elastics at the top opening. However, during the Covid-19 partial lockdown right now, there is difficulty in getting a huge supply of elastics, so after discussing this with other volunteers we figured it wouldn't be a bad idea to use drawstrings instead. The drawstring ties to the front so that it's easier for the wearer to dress themselves.
Options for materials:
1. Medical-grade non-woven fabric
2. New disposable raincoats (thick ones, not the flimsy ones)
3. New garbage bags (thick ones, not the flimsy ones)

Note: If you're making these for your local hospital/clinic, please check with them if they have a need for this item, their material requirements, and also if the pattern is suitable for their needs.


A Note to our Sewists:
1. Please work in a clean workspace. Sanitize your cutting table and machine area before you begin.
2. Please do not make these if you're sick.
3. Please sew on your own at home. We're all about sewcial distancing!
Printing Instructions
Paper size: A4
Orientation: Layout
Scale Document: 100% (or Do not scale / Actual Size) **
Pages to print: 6 pages

** To check if you're printing the right size, print the 1st page and measure the Test Square-- it should measure exactly 5cm x 5cm.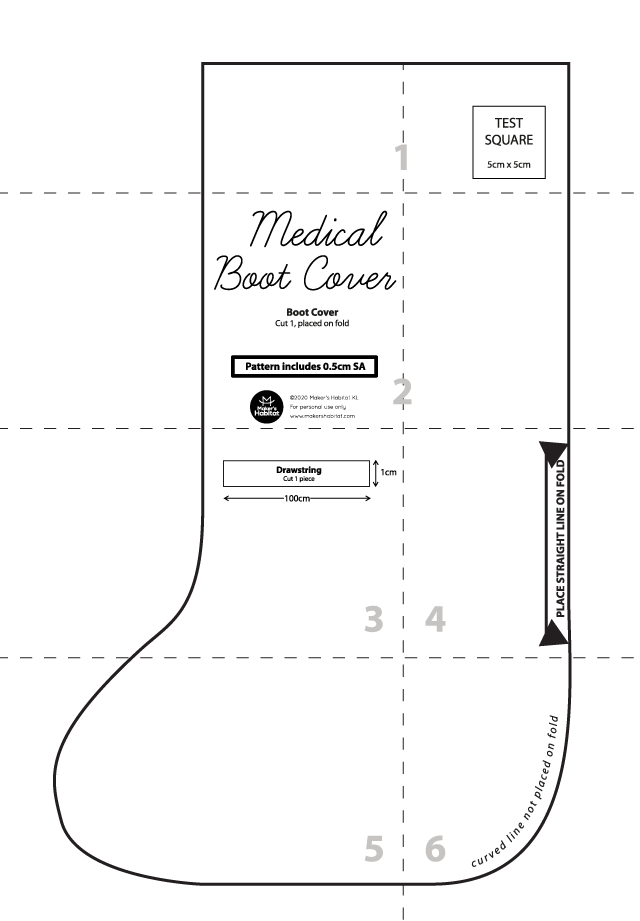 Let's get started!
1. On the WS (Wrong Side) of the boot cover, fold the top down approximately 3cm. This will be the casing tunnel for the drawstring.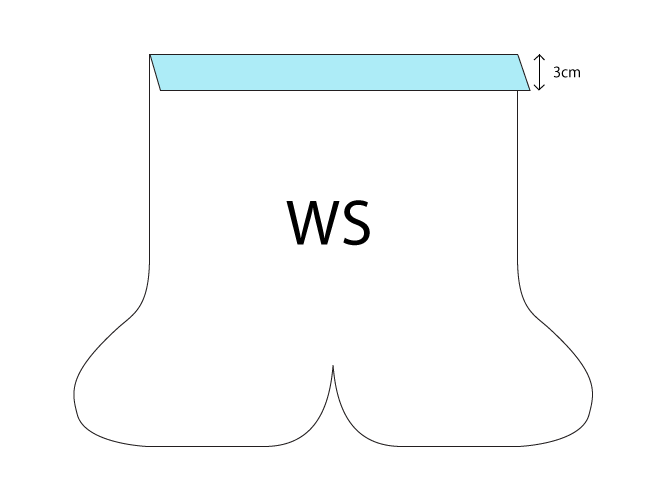 2. Slide the drawstring under the tunnel.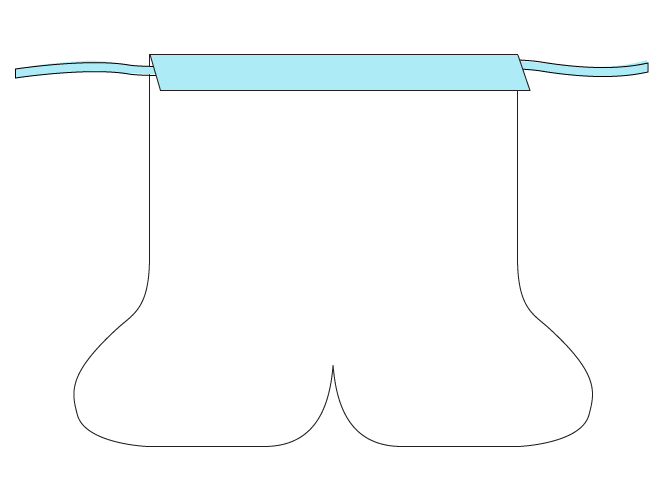 3. Stitch along the tunnel, making sure not to sew onto the drawstring.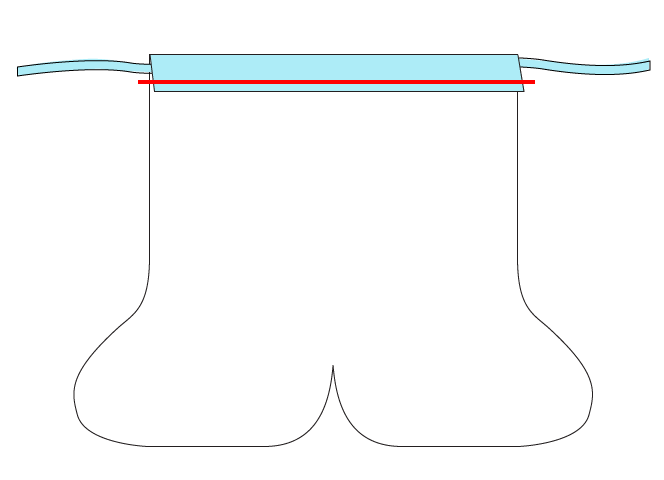 4. Fold one half to the back, RS to RS.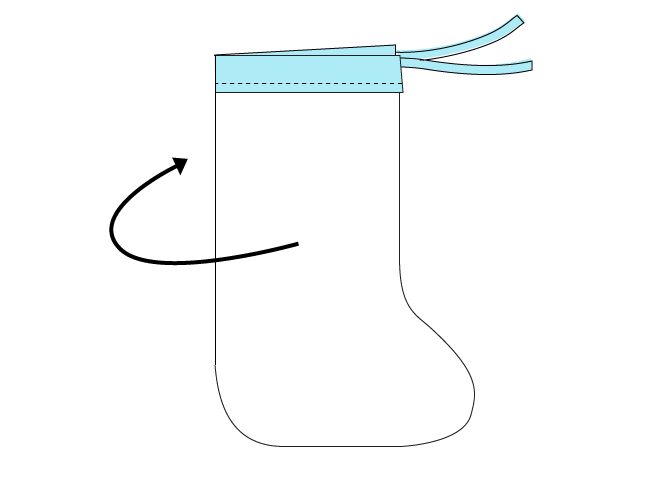 5. Leave a gap of 12cm unsewn at the top of the boot cover opening. Then, stitch around the boot cover (0.5cm SA) following the red line below. After the ankle curve, slant your stitches so they sew out of the boot cover. Remember to backstitch at the start and at the end.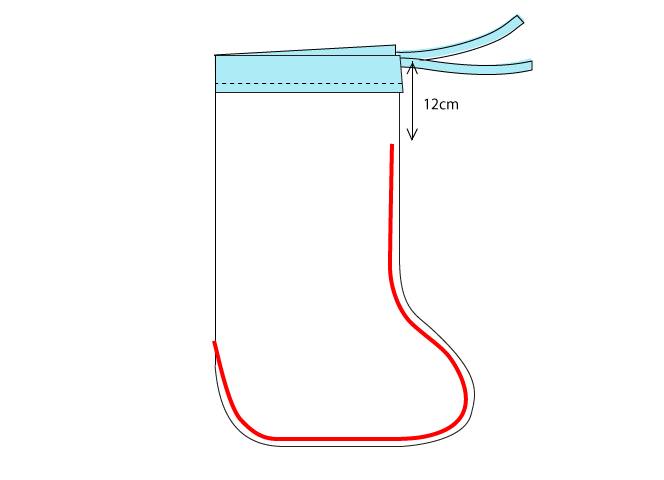 6. Turn it out, and you're done!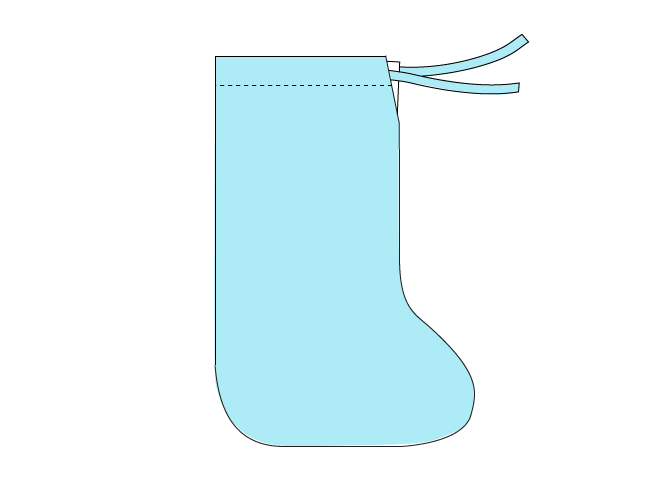 Thank you for sewing for our medical frontliners! And, in case you missed it: